CSR Bradford has a wide range of insulation products for residential and commercial uses. Here's some case study videos to see the products in action.
Vapour barrier sarking installation – Bradford Thermoseal 733MD
Bradford Thermoseal has an antiglare coating for a safer installation. Its reflective foil provides reflective air-gap R-Value, in addition to a quality interior finish. Watch our drone footage of a Bradford Thermoseal 733MD warehouse install.
More information? See Bradford Thermoseal
---
Sound Absorption Insulation – Martini Absorb HD50 Black
Martini Absorb is a thermally-bonded polyester fibre insulation specifically engineered to provide high-performance sound absorption across a broad range of frequencies. The fine fibre blends used in Martini Absorb will enhance the low frequency performance over standard materials that are made only to a thickness and density specification. Available in sheets or rolls; Martini Absorb is non-itch and doesn't required any protective clothing or masks during installation. The product is available in black, grey or white.
More information? See Martini Absorb
---
Palmerston Hospital Roof System Application
Watch a fly-through of the project to learn how our project support team delivered exceptional performance to this crucial healthcare facility in Australia's north. The Palmerston Hospital roof system is designed for Darwin's extreme tropical weather and has special engineering provisions to enable future expansion. Products used include Bradford PIR Boards and Bradford Sarking.
More information? See Palmerston Hospital Roof System Application
---
Simonds Stadium Construction Flyover
Bradford Enviroseal Commercial Wrap was used under the metal cladding around the new home of the Cats, Simonds Stadium in Geelong. The cladding was battened out and Enviroseal was used to facilitate the release of vapour from the climate-controlled areas with capacity of up 4,000 staff and patrons to the outside.
More information? See Bradford Enviroseal Commercial Wrap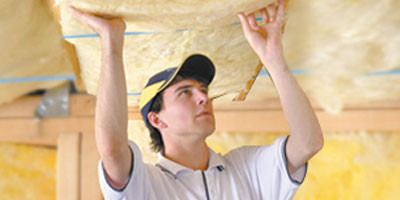 Want to get your insulation professionally measured and installed? Get a free quote now.