BI plays an integral role in 5 Star Green Star rating for CSR's HQ
Bradford Insulation's Group Marketing Manager, Ray Thompson, says, "Bradford Glasswool Partition Batts were specified throughout the partition walls and ceilings.
"The solid R1.8 value of these partition batts contributed to improving the building's energy efficiency as the insulated building will consume less energy, placing less demand on fossil fuels and reducing greenhouse gas emissions. In addition, the partition batts improved the acoustics of the building and helped reduce natural frequencies in the walling systems.
"The application of this product contributed significantly to achieving the Green Star certification for the fitout by providing points under the Emissions category", he added.
Other CSR products used throughout the fitout and also the building include Cemintel Fibre Cement, Fricker Ceiling Systems, Gyprock Plasterboard, Hebel Aerated Concrete, Rockcore & Alturi Panel Systems and Viridian Glass.
The move to Triniti III provided CSR with an opportunity to demonstrate its commitment to sustainability by bringing together all of its brands and applying them to create one outstanding building.
CSR's Chief Executive Officer of Building Products and Aluminium Division, Rob Sindel, says, "Our vision for the new headquarters was for a sustainable workplace that encouraged innovation and collaboration between business units, and provided up-to-the-minute facilities and technology."
The new initiatives, together with the smart green building features are expected to deliver carbon emissions reduction of around 50 per cent in the first year for the head office premises.
"The Green Star certification, together with CSR's commitment to the environment, helps us to attract good employees into the organisation and reflects CSR's desire to improve our safety, health and environmental performance," comments Rob Sindel.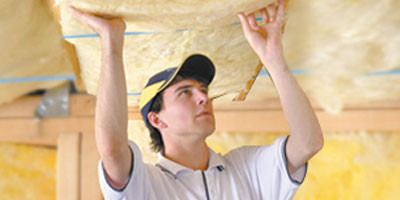 Want to get your insulation professionally measured and installed? Get a free quote now.