Bradford helps you avoid these top 5 renovation regrets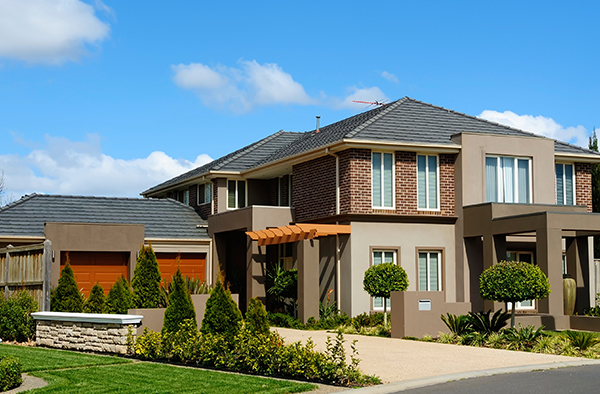 Sustainability Victoria has released the top five renovation regrets homeowners have, and a lack of adequate insulation is number one. These days a smarter home is really important and a renovation is the perfect opportunity to add energy efficiency measures. Bradford has a range of products that can help with your home renovation.
Sustainability Victoria's research found the top five renovation regrets are:
1. Inadequate insulation
2. Air leakage
3. Poor lighting
4. Not selecting double glazed windows, and
5. Poor design.
1. Inadequate insulation
Ceiling insulation is important and recent research shows that in 30% of recently renovated homes the level of insulation was not adequate for appropriate thermal efficiency. It is really important to replace or top-up your ceilings with efficient insulation.
Less than 40% of home renovator's retro fit insulation. Renovating provides a rare opportunity to install insulation. On average you have a one in 25 year opportunity to add comfort to your home. Walls are one of the weakest points thermally so it is really important to improve their insulation levels, and 72% of renovators also fail to add underfloor insulation. Your family will benefit from a healthier, warmer and more comfortable home.
Life is noisy, especially with technology playing an increasing role in our homes. If you're thinking about a home theatre or just want to keep noises where they should be, consider acoustic insulation during your renovation.
Bradford offers a comprehensive range of residential insulation products; visit bradfordinsulation.com.au to find out more.
2. Air leakage
Air leakage can attribute to 25% of winter heat loss from your home. For example, 30%of homes do not have adequate door seals, despite this being a simple and easy solution to keep out the winter chill. Other sources of air leakage results from unsealed gaps and cracks around doors and windows, exhaust fans, air vents, roof access hatches, floorboards, open fireplaces and chimneys. Draughts create rattling and whistling in doors and windows, as well as cold breezes in winter.
Bradford offers a range of products that help with weather protection and condensation control for walls and roofs.
To find out more about protecting your home with Bradford products visit bradfordinsulation.com.au.
3. Poor lighting
Advances in LED technology have really improved the range of energy efficient lighting available. However, about 56%of lighting in Victorian homes is provided by inefficient lamps, and older-style lights such as halogen down lights. Halogen downlights use more than four times the energy of an equivalent LED.
Bradford's range of high-efficiency LED lighting is one of the most cost effective ways to reduce your electricity bills. By replacing your existing halogen downlights with our energy efficient home lighting, you'll feel a lot brighter when you see the savings on your next energy bill.
Visit Bradford Energy Solutions to find out more.
4. Not selecting double glazed windows
When renovators select new windows during their renovations they are quite often not selecting double glazing. This represents a significant lost opportunity, as windows are unlikely to be replaced again for 30 or more years. Only 24% of renovators are choosing to replace existing windows with double-glazed.
Visit Viridian glass to select the right energy efficient glazing for your home.
5. Poor design
Many renovators miss the opportunity to improve the energy performance of their home through better design, when practically possible to do so.
CSR House is a project which involved designing and building an attractive 8 Star energy efficient home as inexpensively as possible. Visit the CSR House YouTube channel to find out more about this 'whole of building' approach to energy efficient design.