Whether you're building a new home, or doing a major renovation, it's a big investment. It makes sense to consider not only the upfront costs of building but also the ongoing costs of running your home. That's because an energy efficient home is also more comfortable for you and your family to live in.
One chance to build-in comfort and energy efficiency
Today more and more people are interested in building more comfortable, energy efficient homes. There are a few crucial decisions you can make to ensure you build a home that is comfortable, well designed and energy efficient. It is wise to make the decisions before you build as it's more cost effective to build-in energy efficiency measures at the time of construction. Whatever you decide today will not only improve your lifestyle and comfort, but will reduce your heating and cooling costs for many years to come.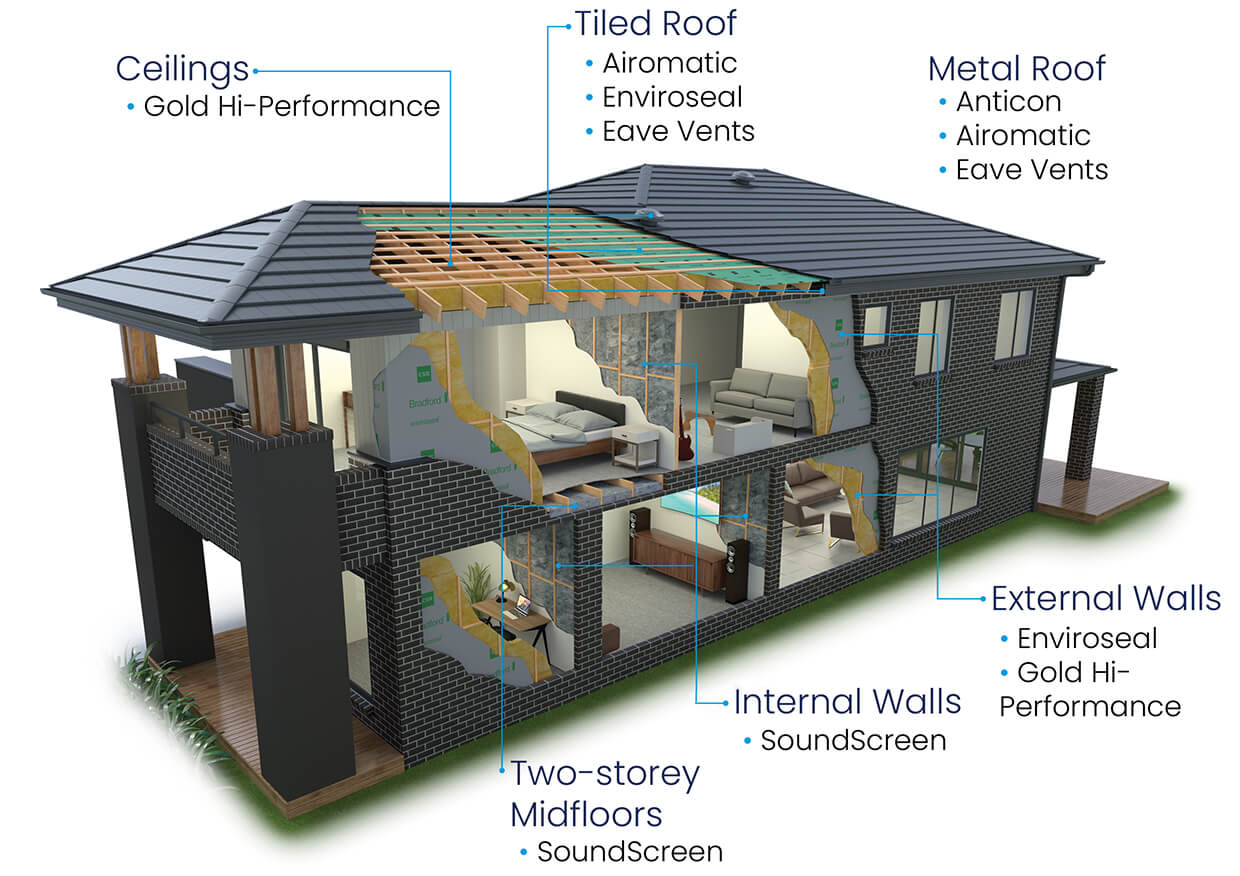 It's a whole-of-home approach that will keep you cooler in summer, warmer in winter and save energy all year around. You can choose from thermal and acoustic insulation to wall wraps and roof sarking, fire protection insulation and more, all of which will make a big difference to the comfort of your home. It all adds up to a home that's easier on the environment too.
Browse our solutions pages to get guidance on the smart choices to make for your home:
For new homes:
For existing homes undergoing renovations: