CSR Bradford wins Sitecore 2015 Experience Award in Business Transformation Category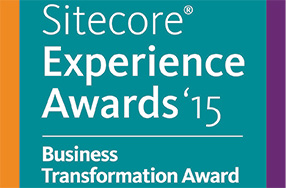 Bradford's new website and digital platform, launched in February this year, has been awarded the coveted Sitecore 2015 Experience Award. Designed and implemented on Sitecore 7.5 by a team comprised of internal staff and Sitecore Solution Partner Object Consulting in six weeks using an Agile delivery process, the site allows CSR Bradford to provide product information to homeowners, builders, distributors, architects and specifiers and provides a strong link to other brands within the organisation.
The Sitecore judges considered creativity in the use of Sitecore's capabilities to deliver outstanding and transformative business results, integration with applications, and multichannel engagement.
Competing against high quality entrants, all nominees demonstrated excellence. The judges decided that CSR Bradford's website displayed a commitment to innovative thinking that sets it apart from all others. The site is a big step in the transformation of digital marketing taking place at CSR; sister company Edmonds Ventilation launched their site in October and many other brands are in the process of building their new sites on the Sitecore platform.
Sitecore is a global leader in digital marketing platforms, and CSR's investment in this technology is another step forward in our continual push towards innovative ways of serving our customers.
Now, in its eighth year, the Sitecore Experience Awards are awarded to Sitecore customers (and their partners) whose Sitecore solution is delivering an outstanding experience for both their customers and their own organisation, whether it is for the end-user customer, marketers, and business users working in an organisation, or developers working at a Sitecore solution partner.
To find out who else received an award, visit the list of Sitecore Experience Award winners.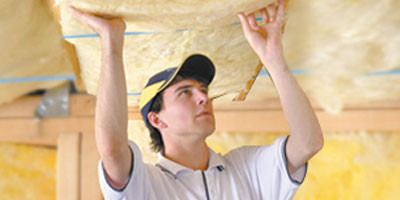 Want to get your insulation professionally measured and installed? Get a free quote now.