Worried that insulation will make your home a hotbox in summer?
Worried that insulation will make your home a hotbox in summer?

Home comfort tips
Bradford's scientists bust the hotbox myth to prove that insulation will keep your home comfortable & energy efficient year-round. See our experiment now.
A question we get asked often: Will insulation make my home a hotbox in summer?
The simple answer is: no.
CSR Bradford recently ran an experiment to test the "hotbox myth" – the idea that in summer, insulation will trap heat inside your house and turn it into a hotbox. We built three identically sized boxes and on a hot day, filled them each with a bucket of ice.
One box was uninsulated – like nearly a million homes in Australia still are. One box had Bradford's Thermoseal wall wrap. And one had Bradford's Gold wall batts.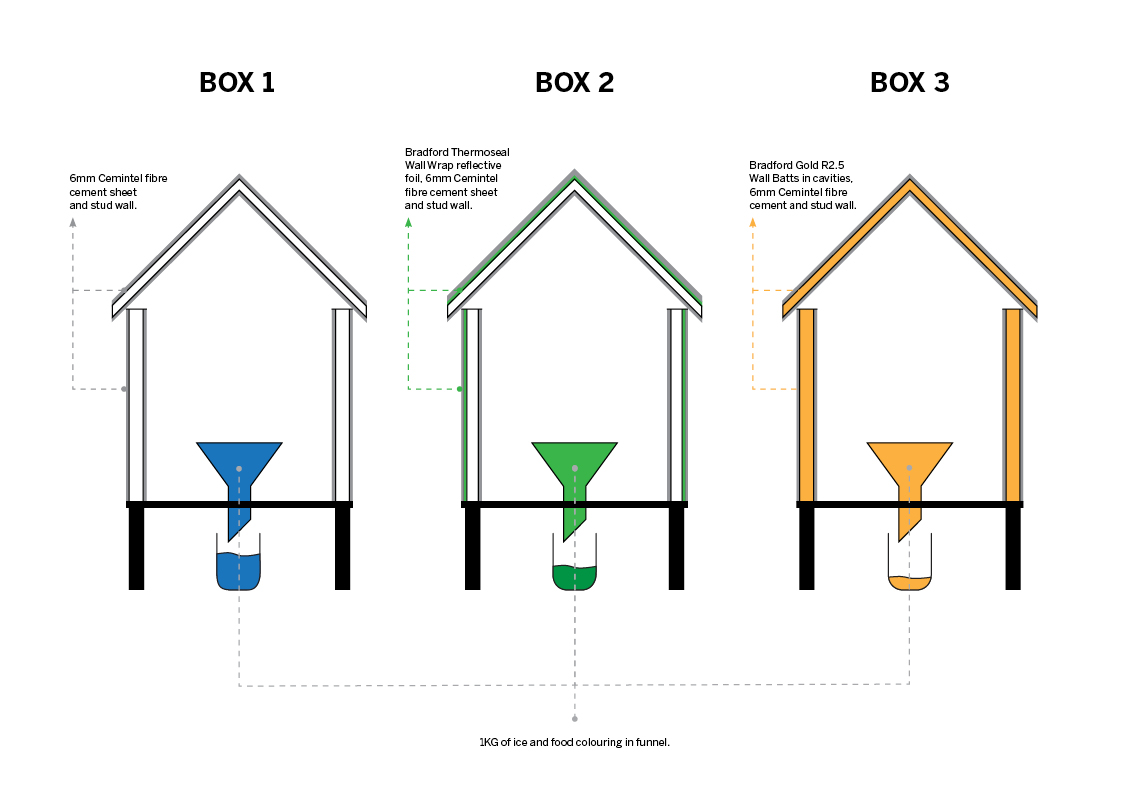 Each box had an equal amount of ice
The hot air quickly infiltrated the uninsulated box, heating up the air and melted the ice. Over two hours, the temperature in the uninsulated box went from 29ºC to 35ºC, while the insulated box actually cooled to 26ºC, because the glasswool insulation trapped the cool air inside and kept the warm air outside.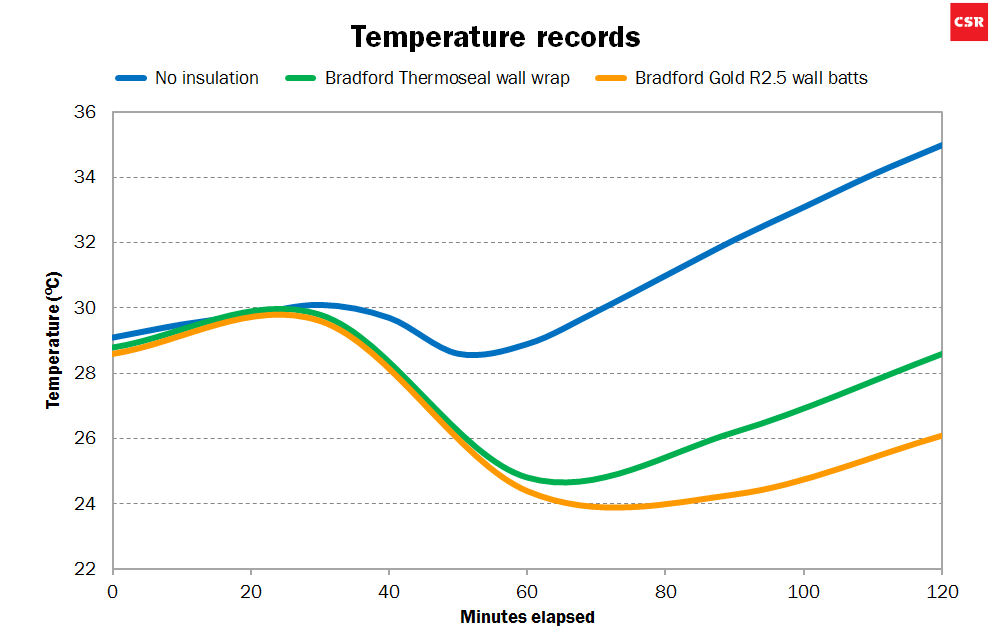 Over time, the insulated box temperature dropped
You can read about the whole experiment here, and watch our video which shows the whole process:
Don't sweat it - get a tradie in!
Bradford has a network of trained professionals who can supply & install insulation for you anywhere in Australia. So don't sweat it, get the professionals to do it. Get a free quote now.