Design solutions for healthcare facilities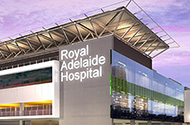 The new Royal Adelaide Hospital is the latest example of how Bradford Insulation and Gyprock plasterboard are delivering effective solutions for the healthcare market.
CASE STUDY: Royal Adelaide Hospital
CSR Brands Gyprock® plasterboard and Bradford™ Insulation were specified to meet the internal lining requirements of the new Royal Adelaide Hospital (nRAH), billed as one of the single biggest infrastructure projects undertaken in South Australia's history. The nRAH will be Australia's most advanced hospital incorporating innovations from hospitals around the world and providing world-class care for the people of the state.
The Gyprock and Bradford brands were able to offer practical and innovative design solutions for this state-of-the-art facility, meeting the high performance standards specified by SA Health and enabling energy efficient and increased comfort and safety solutions to be designed into the building. With the added complexity of the facility being nominated as 'Critical Infrastructure' and being built in a seismic zone, the combined technical resources of CSR's DesignLINK™ team, were required to provide fully supported wall and ceiling solutions that would meet the Deemed-to-Satisfy Provisions of the National Construction Code (NCC).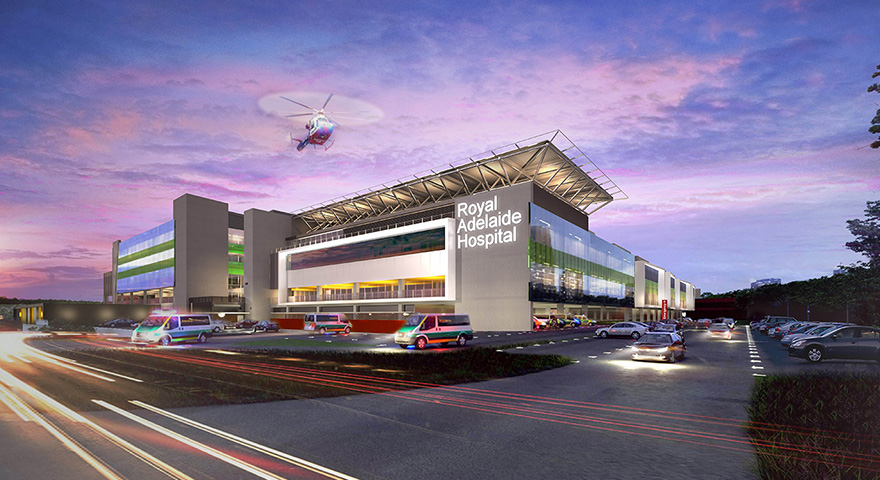 Bradford's Acoustigard Glasswool insulation rolls and semi-rigid Glasswool Supertel boards were used to fill the interior partitions and walls internally and externally. The design of the external walls dictated that structural steel elements would be placed in an unconventional size at 300mm apart. Bradford was able to supply semirigid glasswool Supertel boards in custom 300mm wide strips; which assisted in making the overall assembly of the walling system more cost effective and allowed a faster installation. In addition, the Supertel range was also used for HVAC linings (Heating, Ventilation and Air Conditioning), which helped to streamline the number of suppliers in this area. Aside from key wall and ceiling linings, Bradford's Safebridge purlin roofing system was also used as one of the main roof systems for the nRAH.
The nRAH is the largest Health Care project that CSR has been involved in to date. The integrated system selected through sister CSR companies Gyprock and Bradford assured optimal performance and could be confidently specified as a fast and effective solution for such a landmark health care project.
Read our partners achieving healthy results brochure.