Bradford Insulation, a CSR company, is a leading manufacturer of premium energy saving insulation products.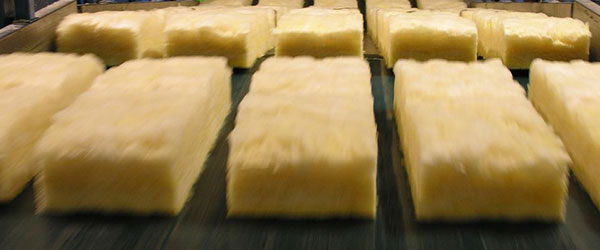 Our highly trained and experienced team has world class engineering knowledge, research and development, technical and customer service skills. This team supports a vast manufacturing and distribution network, which extends across Australia and New Zealand.
Company history
Bradford Insulation was established in 1934. Then, we used the waste slag from steel manufacturing to produce insulation – the very first time insulation was made from recycled materials.
The growing business was progressively acquired by CSR Limited from the 1950's. During the 1960's, glasswool manufacture was introduced and, due to strong growth in Asia, CSR Bradford expanded its business there in the 1980's and 90's.
Reflective foil was also added to the Bradford Insulation Group in the 1980's. In 2006 Bradford acquired the Edmonds ventilation business, further enhancing Bradford's leadership position in the regional market.
Where Bradford products are used
Residential
Bradford Insulation is Australia's leading brand of domestic insulation, providing glasswool, rockwool and foil products to meet all the insulation needs of a home builder or owner.
Applications include:
Thermal insulation in ceilings, walls and under floors
Acoustic insulation
Sarking for under tiled roofs
Condensation control for metal roofs
Ventilation of roof, bathroom and living spaces
Commercial
Bradford offers a full range of glasswool, rockwool, PIR and foil insulation products, as well as specialty products designed for commercial buildings.
Applications include:
Metal roofing
Airconditioning systems – external and internal lagging, and flexible ducting
Curtain wall
Fire protection
Partitioning
Ceilings
Silencers
Acoustic absorbers
Industrial ventilation
Industrial
Bradford provides a range of Fibertex rockwool and Bradford glasswool products for heavy industrial markets including the insulation of storage tanks, process vessels and piping, as well as automotive, and other industrial applications.
Experienced and trusted
With over 80 years of insulation experience, world class manufacturing technologies, and the research and development expertise of CSR behind it, Bradford is the most trusted name in insulation. We provide the best building science solutions for your home, commercial or industrial project. Our products are designed for comfort and energy efficiency.