Bradford Flexitel keeps crowds happy at Narellan Town Centre
Bradford Flexitel insulation was crucial in the redesign & expansion of Narellan Town Centre to provide energy efficiency with thermal & acoustic benefits.
Energy efficiency is just as important for a building as fuel economy is for your car. If a building is not energy efficient, it is effectively wasting energy. Hence, in the $200 million redevelopment of Narellan Town Centre, the design of the HVAC system was specially designed and constructed with additional duct insulation to reduce heat gains or losses through the duct walls so that energy costs are reduced and conditioned air reaches the outlet at the required temperature.
Bradford Flexitel glasswool blankets were used to provide thermal and acoustic insulation, and was installed as external HVAC ductwork on the new centre development as well as retro-fitted to the existing site as part of the complete refurbishment of the centre.
Bradford Flexitel blankets can be used as both external and internal ductwork. Manufactured from glasswool containing up to 65% recycled content, Flexitel is available in a range of thicknesses to meet the performance requirements of projects.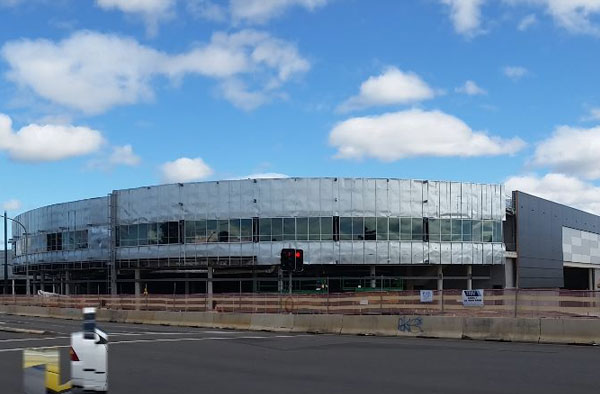 The HVAC system was designed to cope with large crowds through all Sydney weather.
For more information and the latest development updates on Narellan Town Centre redevelopment, please visit: http://www.narellantowncentre.com.au/customer-service/new-development.htm
Technical Project Support
The DesignSmart team has a wealth of construction experience and utilise industry-leading building science research for acoustic, thermal and fire insulation products. As the experts in building insulation they can assist with:
project-specific support
value engineering challenges
specification documentation
system design detailing
product installation and certification