Technical Services - QLD & NT
Ed Hanley
Bradford Technical Sales Engineer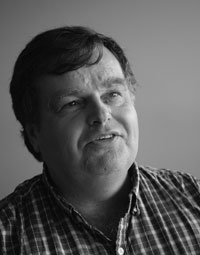 With 20 years' experience in the Australian building industry, Ed has a detailed knowledge of both the regulation and the intent of the BCA. Ed has a focus on Section J's energy efficiency provisions and how they apply to thermal and acoustic insulation in commercial projects in the challenging climates of Queensland and the Northern Territory.
Ed's experience in project management makes him keenly aware of the potential confusion and cost implications caused by too many different products on site, so he will always strive to specify in a way that is not only compliant, but efficient. His technical approach is always backed by building science and best practice construction techniques seeking to meet the rigour of both the regulatory framework and the rest of the Technical Services team.
Ed regularly delivers technical and CPD presentations to architects and engineers across topics including condensation and membranes, the impact of sound upon building design, Section J and other areas of interest. Bradford's technical resources of both software and personnel are available through Ed for the benefit your project.
Qualifications, memberships and experience:
University of Central Lancashire, B Eng (Mechanical Engineering), 1990
Diploma of Project Management, 2007