Liam Thai
Bradford Technical Sales Engineer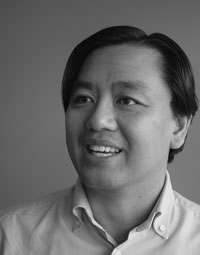 With a keen understanding of the different technologies involved in insulation and how they are brought to bear on a construction project, Liam works with specifiers, architects, builders and sub-contractors to solve problems they have with product specifications, standards and installation on commercial and residential buildings.
With a background in engineering, Liam is able to provide guidance around the esoteric and intricate rules in the building code with a focus on balancing compliance, cost and buildability. He understands the significant linkages between the fire, thermal and acoustic requirements that are often looked at as separate entities but which can lead to issues in adhering to standards if not understood properly.
With Liam's knowledge of Bradford's complete range, he will advise you on what will work for your project to achieve compliance combined with ease of construction and performance.
Notable projects:
One Central Park
Arlington Grove, Dulwich Hill
Darling Harbour Live
Qualifications, memberships and experience:
University of Sydney, Bachelor of Engineering (Chemical)