A different kind of insulation
The natural choice to insulate your home
Easy installation, hypoallergenic and Australian made with sustainable, organic binders.
Putting in new insulation?
You can't go wrong with Bradford Black.
It's easy to install, low itch and hypoallergenic.

Bradford Black - a different kind of insulation
What makes Bradford Black so different?

The first thing most people notice about Bradford Black is that it's white. It's also fluffy and very soft, like cotton wool.
Bradford's innovative manufacturing process gives Bradford Black its distinctive softness and pure colour. Using recycled glass and natural, organic binders, Bradford has created an exciting new premium quality insulation made with renewable raw materials for improved sustainability.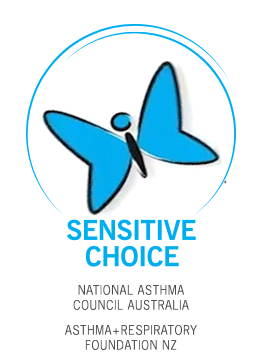 Bradford Black is hypoallergenic and is approved by the National Asthma Council's Sensitive Choice program, making it suitable for use in homes of asthma and allergy sufferers.
Bradford Black is manufactured in Australia by CSR Bradford using sustainable, world class manufacturing technology with renewable raw materials. Like all products by CSR Bradford, Bradford Black insulation batts comply with all local standards. It is non-combustible and can even hinder the spread of flames.