Staff, win for your store!
Available exclusively from participating Natbuild stores nationwide.

Bradford Black is CSR Bradford's best insulation yet. It's made using a revolutionary manufacturing process that results in soft, low itch insulation that retains its shape for easy installation.
Redeem your offer below or call us on 1300 850 305 for help.
Build the best Bradford Black in-store display and your stores social fund could be $250 richer! Use the Bradford Black promotional collateral provided by the Bradford rep, header cards, brochures, packs and more to let your imagination display your way to the best Bradford Black in-store display.
Upload a photo of your Bradford Black in-store display to the Store Display Photo link below by 30th November for your chance to win. The winner will be as judged by CSR Bradford to be the most entertaining, clever and original display.
PLUS if your customer wins your store will get a $250 gift card. Two to be won.
For the full terms and conditions, please click here.
---
Display your way to $250.
Feeling proud? Share your images on social and tag @csrbradford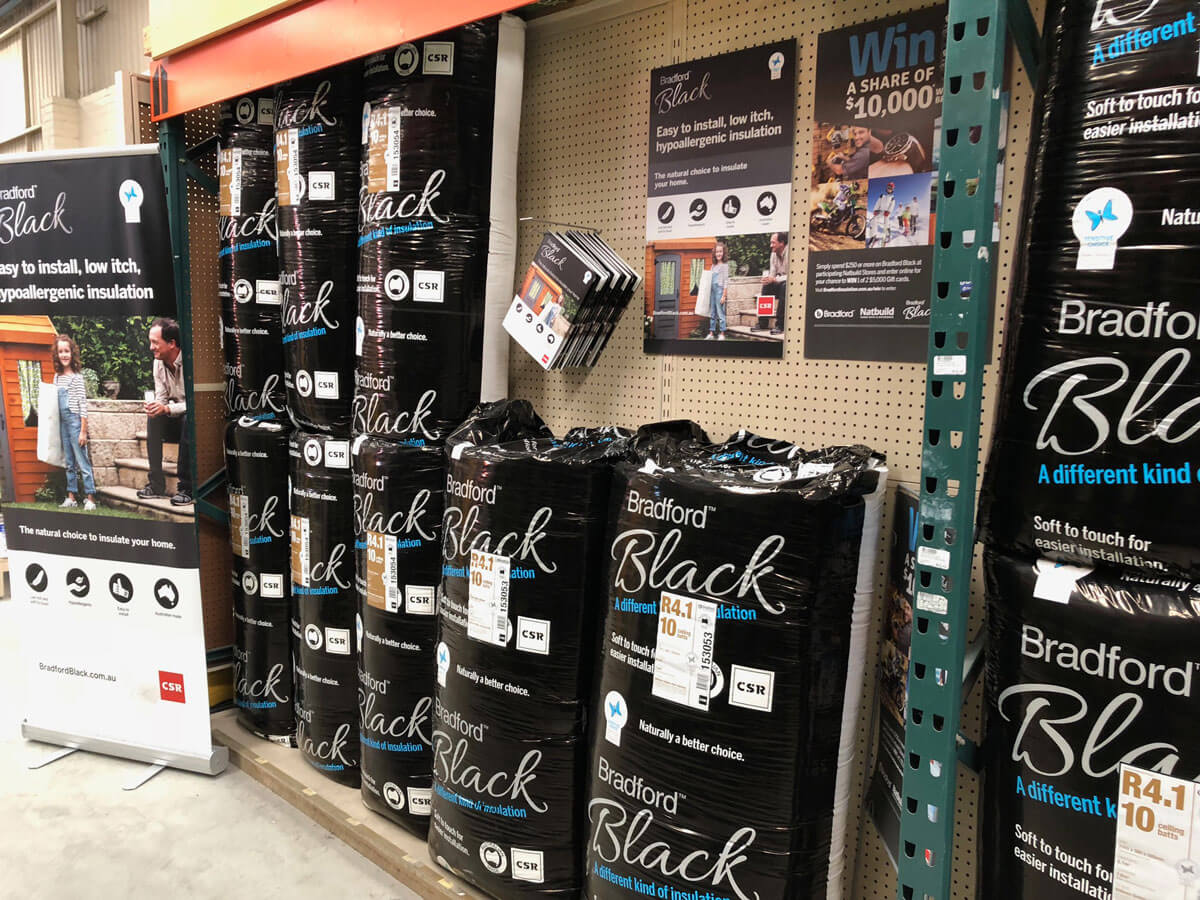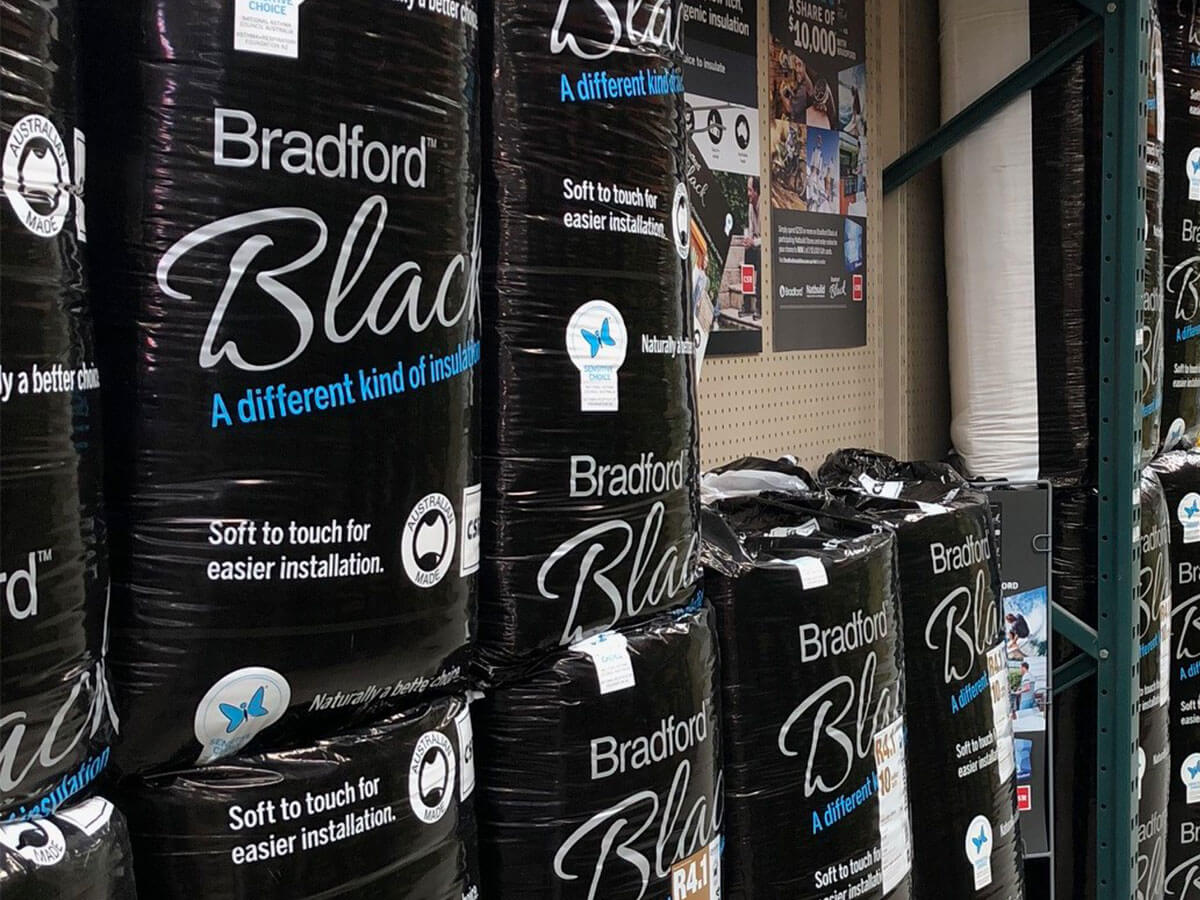 — Colli Timber & Hardware Malaga
---