Technical Services - VIC, SA, TAS & WA
Joe Timi
Bradford Technical Service Manager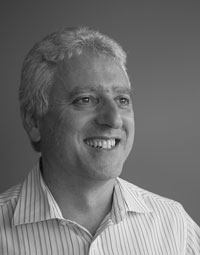 Joe has a broad and detailed technical understanding of the use of Bradford's insulation and ventilation technologies in various thermal, fire and acoustic applications across both commercial and residential construction. He provides technical support in these segments for architects, consultants, designers, owner builders, contractors and various industry associations.
With his long experience in the building materials industry, Joe is keenly interested in reducing complexity on sites by combining your project's requirements with his understanding of our products to streamline installation.
Working with the members of the Technical Services Team and with the resources of technical software and our in-house building science and lab technicians, Joe is an important part of our "one-stop-shop" approach. By providing a cohesive solution, Bradford aims to satisfy the requirements of the ESD consultant, acoustic consultant and fire engineer.
Notable past projects:
Margaret Court Arena
ANZ Bank Head Office, Docklands
Westfield Shopping Centre, Geelong
Traffic Accident Commission Head Office, Geelong
Qualifications, memberships and experience:
Member of Institute of Engineers
Member of AIRAH
Contributor to various ICANZ publications
Involved in setting up the procedural documentation for government inspection program after 2009 Home Insulation Program
Chisholm University, Caulfield - Bachelor's Degree, Mechanical and Computing Engineering 1990
---
Mark Pohlner
Architectural BDM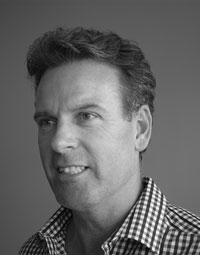 Mark's key focus in working with architects and designers is to provide education to the industry on building health, reducing a project's environmental impact and providing a comfortable and safe environment to live and work.
Mark has 35 years' experience in the design and building industry, having worked in architectural practise for 20 years as a building designer/technical draftsperson, and is able to produce a concept sketch of a solution quickly to address a specification issue or problem. In addition, he has access to Bradford's acoustic, thermal and condensation software to back up recommendations with a technical analysis. Consulting with Mark and the Technical Services Team is an efficient process for an architect, saving time and money.
Mark is a prominent presence in educating the industry and upcoming generation of specifiers to understand the benefits of insulation conducting CPD events, building science seminars and presentations to architects, designers, consultants and students.
Notable projects:
T4 Terminal, Tullamarine
Joan Kirner Hospital
Woolworths distribution Centre
Eastlane Shopping Centre
Upper Westside apartments
Margaret Court Arena
Bunnings, Masters & Aldi Stores
Qualifications, memberships and experience:
Certificate of building design/construction
---
Jesse Clarke
Building Scientist, CSR Bradford
With over 14 years' experience in sustainable building design, Jesse has worked on design of low energy buildings in Australia, Europe and Dubai. With past experience in Greenstar and NABERS ratings on large commercial buildings Jesse has a good understanding of all environmental design interdependencies of the building envelope and HVAC systems. More recently working within CSR Innovation Centre Jesse has a focus on improving the construction practices and methods of Australian residential buildings to deliver the proposed design.