Case study - Bradford Insulation used in Brisbane Airport Terminal upgrade
Bradford Insulation used in Brisbane Airport Terminal upgrade
CSR Bradford products were used in Brisbane International Airport Terminal's upgrade, helping to deliver an energy efficient & acoustically sound expansion.
Project Overview
The $340million Brisbane Airport Corporation development was undertaken by Bovis Lend Lease. The project comprised a 60 metre extension to the main terminal building, and a 225 metre addition to the northern concourse, plus the refurbishment of several sections of the existing airport structure. The project, which has put Brisbane airport in to the top 100 globally, commenced in January 2007 and was completed in December 2008.
About four million passengers used Brisbane Airport's International Terminal in 2007 and this is anticipated to rise to around six million by 2015. A crucial aspect of the Brisbane International Airport Terminal upgrade was the development of modern facilities to accommodate new generation aircraft, including the new airbus A380.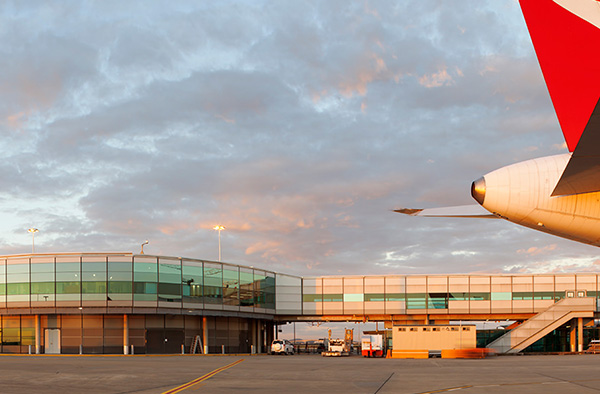 Application Overview
Due to the specification requirements surrounding noise and energy efficiency, a suite of insulation products were required for the airport upgrade including:
Technical Project Support
The DesignSmart team has a wealth of construction experience and utilise industry-leading building science research for acoustic, thermal and fire insulation products. As the experts in building insulation they can assist with:
project-specific support
value engineering challenges
specification documentation
system design detailing
product installation and certification